Are you a High School Senior?

Let's make this application season successful & easy!
With Borderless Sensei, every step of your university application process is made easier. From choosing the right universities, securing scholarships, to crafting the perfect essays - we guide you from the beginning all the way to your acceptance letter!
Prepare your applications
📚 College101

💰 Scholarship101

📊 Tests

🌟 Recommendations

📝 Essays

🏀 Extracurriculars

📃 Resume

🎤 Interview
This is what our guidance looks like🫡
Get your college list in 3 steps
Share your preferences: Desired location, majors, and campus setting.
Provide your academic metrics: GPA and test scores.
Define your budget.
In just a few days, Sensei will present you with a customized college list of 12-15 universities!
🏫 Your College List
| | | |
| --- | --- | --- |
| Princeton University | Princeton, US🇺🇸 | |
| NYU Abu Dhabi | Abu Dhabi, UAE🇦🇪 | |
| Pomona College | Claremont, US🇺🇸 | |
| Duke Kunshan University | Kunshan, China🇨🇳 | |
| University of British Columbia | Vancouver, Canada🇨🇦 | |
| Technical University of Munich (TUM) | Munich, Germany🇩🇪 | |
| University of Debrecen | Debrecen, Hungary🇭🇺 | |
| University of Lodz | Lodz, Poland🇵🇱 | |
| Ankara Üniversitesi | Ankara, Turkey🇹🇷 | |
Take Your College Essay to the Next Level
College essay is the most crucial part of your application. Sensei offers comprehensive reviews, in-depth edits, and detailed feedback to ensure your essay shines, setting you apart among candidates.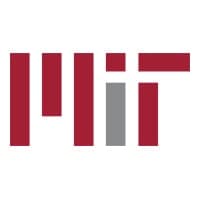 400 words
Tell us about a significant challenge you've faced (that you feel comfortable sharing) or something that didn't go according to plan. How did you manage the situation?
🎓
Unlimited and instant expert support
It's like having a guidance advisor on call 24/7
How can I stand out to Ivy League universities?
To stand out to Ivy League universities, you should focus on the following aspects:
Academic Excellence: Ivy League schools value strong academic performance. Take challenging courses, maintain a high GPA, and excel in standardized tests like the SAT or ACT. Demonstrating your commitment to learning and intellectual curiosity is crucial.
Intellectual Curiosity: Demonstrating a genuine love for learning and a desire to explore new ideas can make you stand out.
Character: Ivy League schools value students with strong character traits such as resilience, empathy, integrity, and a commitment to making a positive impact on their community.
Fit: Admissions officers want to admit students who will thrive at their institution and contribute to the campus community.
Meet your experts
Veronica, originally from Uzbekistan won $560,000 USD in scholarships. She graduated from NYU Abu Dhabi in 2019, having studies in the UAE, US, Australia and China.
With six years in the education field, she co-founded Borderless with the mission of helping students get into their dream universities.

Borderless
Co-founder & CEO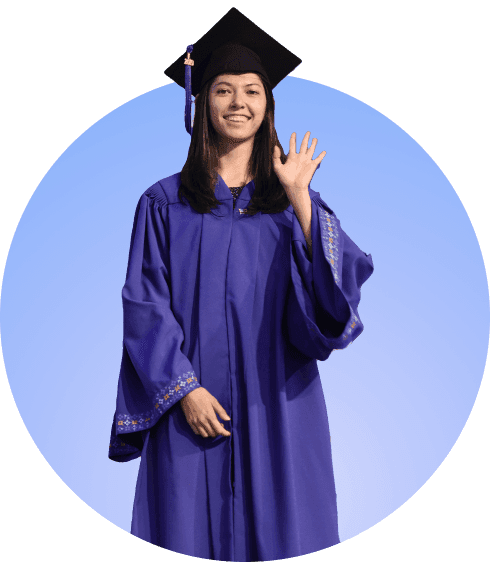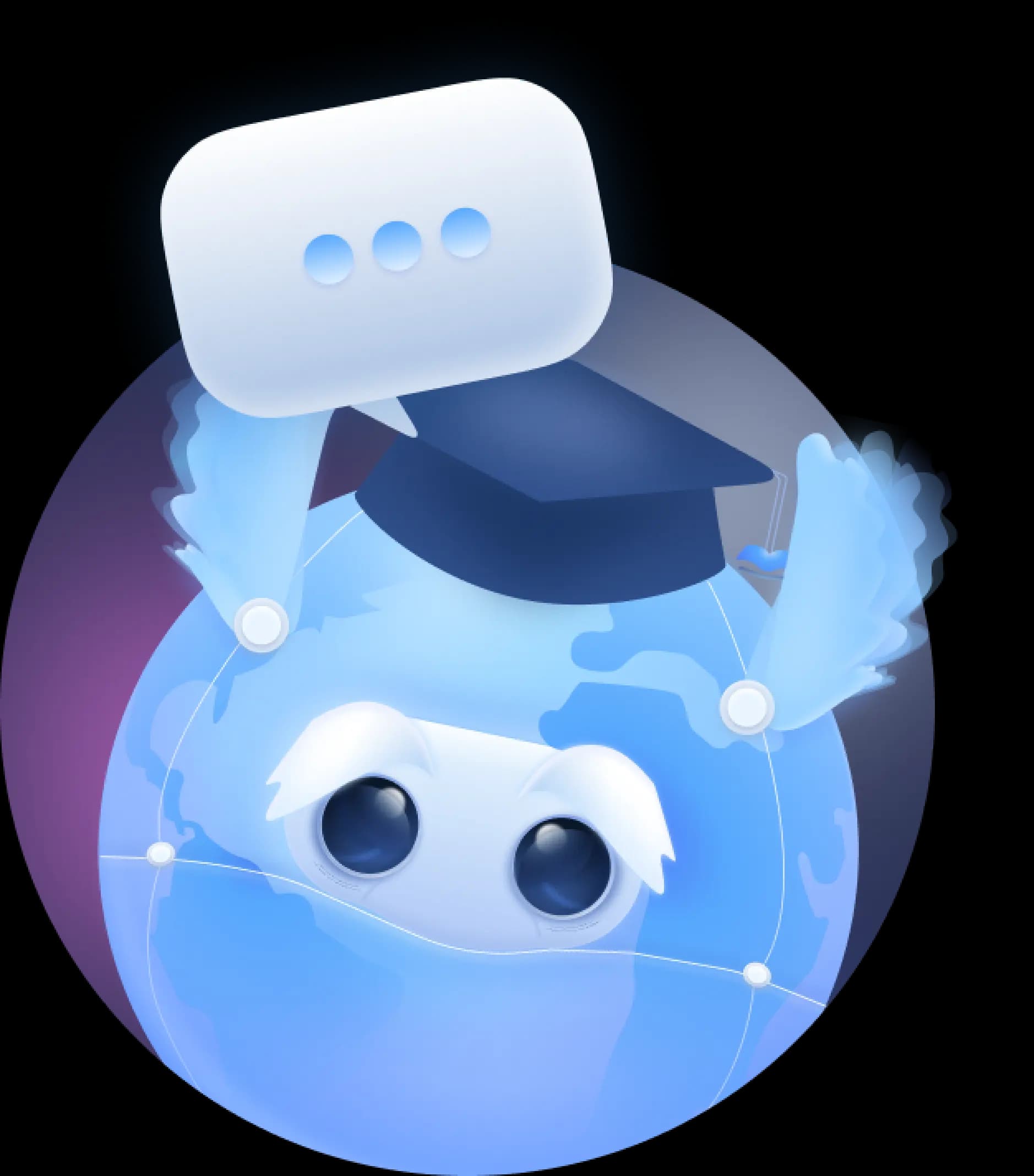 Sensei, is an AI-powered college counselor for international students. He knows all there is to know about studying abroad and provides unlimited and instant responses.
Our mission it to get you into college of your dreams✨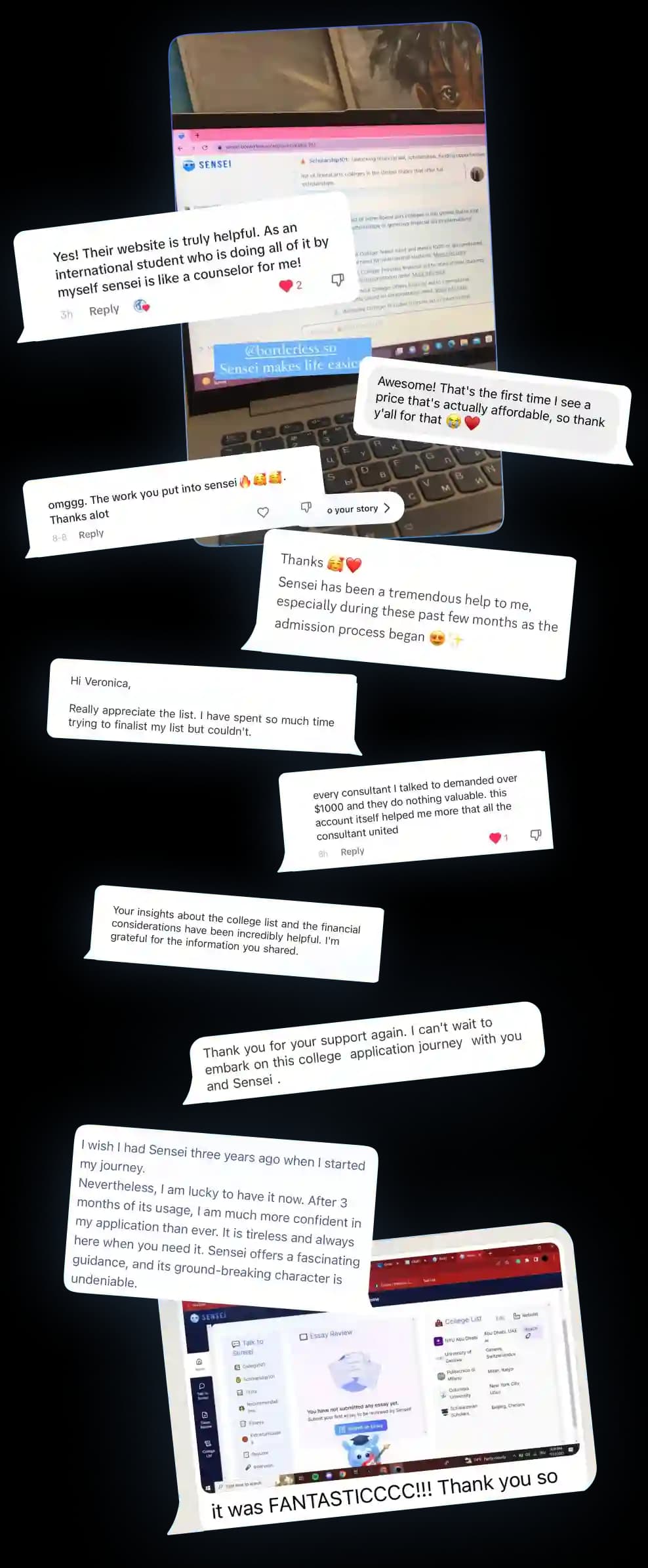 Quality admissions guidance from experts for a fraction of cost
Many college counselors charge $200 per hour for general admissions advice, often lacking real international experience. At Borderless Sensei, we provide guidance from true experts and graduates of top universities, all at a significantly reduced cost.
🎓
Personalized College List
Recommendation of 12-15 universities with scholarships based on your preferences
$8
Your curated list of 12-15 universities will feature:
University name and location
Application link
Application deadline
Scholarships & financial aid tailored to your budget
Acceptance rate
Delivery time: 5 days
📝
Essay Review
Comprehensive review of your College Essays and Letters of Motivation
$15/essay
Your expert essay review will include:
Content Feedback
Structural Analysis
Language and Grammar Check
Voice and Tone Guidance
Delivery time: 7 days
🤩
Full Admission Guidance
Full comprehensive support throughout the application process
$30/month
Personalized College List
Expert Essay Review: 3 essays/month included
Extracurricular Review
Access to millions of $ in scholarships and aid
Unlimited 24/7 support and assistance via chat
You can study anywhere you want, with the funding you need
These are real people. Just like you!